Living in Torrance, California, gives you plenty of reasons to smile, the peaceful sands of Torrance Beach and the year-long ideal climate, perhaps, topping the list. To keep their smiles healthy and attractive, Torrance residents also have quick access to Ganji Dental—a premier provider of high-caliber, up to date dental care serving the Torrance area.
The Mission of Ganji Dental
Doctors David and Sam Ganji of Ganji Dental are committed to providing our Torrance clients with a dental office that reaches to the highest standards of professional dentistry. We make it our mission to provide each patient we see with the benefits of high-tech dental tools like digital X-rays and intra-oral photography, to create for them a relaxing and comfortable environment while treating them in a respectful, honest, and friendly manner.
Dental implants – we specialize in this area. Ask us about our special offer.
Quick, effective teeth whitening
Dental crowns and caps
Dental veneers that last
Invisalign® orthodontics
Emergency dentistry for any accidents that occur
The Scope of Our Dental Services
Ganji Dental offers its clients a wide range of dental services, allowing them to conveniently receive virtually 100% of their dental care in a single location. We believe that your smile speaks volumes about you, and that is why we work so hard to keep it looking its best. We are a full-service Torrance Dentist office offering restorative, cosmetic, preventative, and emergency dental procedures.
Restorative Dentistry
The experts at Ganji Dental know how to restore missing or damaged teeth to obtain maximum functionality and as natural an appearance as possible. Our first goal is always to protect and preserve your original teeth, but if necessary we can replace them with durable dental implants or correct damage by means of bridges, full or partial dentures, root canals, and other methods. By restoring teeth, we also prevent problems like bone loss in the jaw and damage/loss of surrounding teeth.
Cosmetic Dentistry
Our dentists have deep experience in the most modern methods of cosmetic dentistry, including tooth-colored fillings, porcelain veneers and crowns, teeth whitening, Invisalign invisible braces, and complete smile makeovers. We have the ability to whiten and brighten your smile while retaining the look of natural tooth enamel.
Preventative Dentistry
While corrective dentistry is crucial when you need it, prevention is always the superior path to follow. By means of regular check-ups and teeth cleanings, we can help reduce the risk of tooth decay and gum disease. We can also give you professional advice on how to brush/floss more effectively and on how to care for dental appliances already installed.
Emergency Dentistry
At Ganji Dental, we understand there are situations that simply cannot wait. When a dental emergency arises, such as a crown falling off, a tooth getting chipped/cracked, or a painful tooth ache suddenly occurring, we do all we can to schedule you for a visit within 24 hours time.
Visit Our Office in Torrance
We are proud of our immaculately clean, upscale Torrance-area dental office, and we look forward to providing you with a comforting location where you can receive top-tier dental care for your whole family. We pride ourselves on delivering personalized care to each and every patient while pairing that with the highest caliber of expertise and the most advanced dental equipment.
One of the functions of our website is to introduce you to our facilities, our services, and our past successes. You can see the difference our procedures make in the smiles of other patients in our online "smile gallery." You can browse our webpages and on-site blog to educate yourself about oral health and modern dentistry. And you can count on Ganji Dental to provide comprehensive and thorough treatments for all of your dental needs.
We are a Torrance Dentist practice that accommodates the busy lifestyle of many of our patients. We understand that patients with tight schedules and active lives may have very limited time available for dental appointments. Therefore, we work with each individual to find an appointment date that works for them. We even offer same-day appointments and have multiple locations so that time and distance do not get in the way of proper oral health.
Contact Us Today
It is our hope that this website will answer most of your questions about Ganji Dental, but if you have further questions/concerns, we are all too happy to address them. To learn more or to request an appointment, call us today at 310-643-8045.
Our staff has deep knowledge of a wide variety of dental conditions and procedures, and we look forward to talking to you about your teeth/gums and to caring for you as one of our valued patients.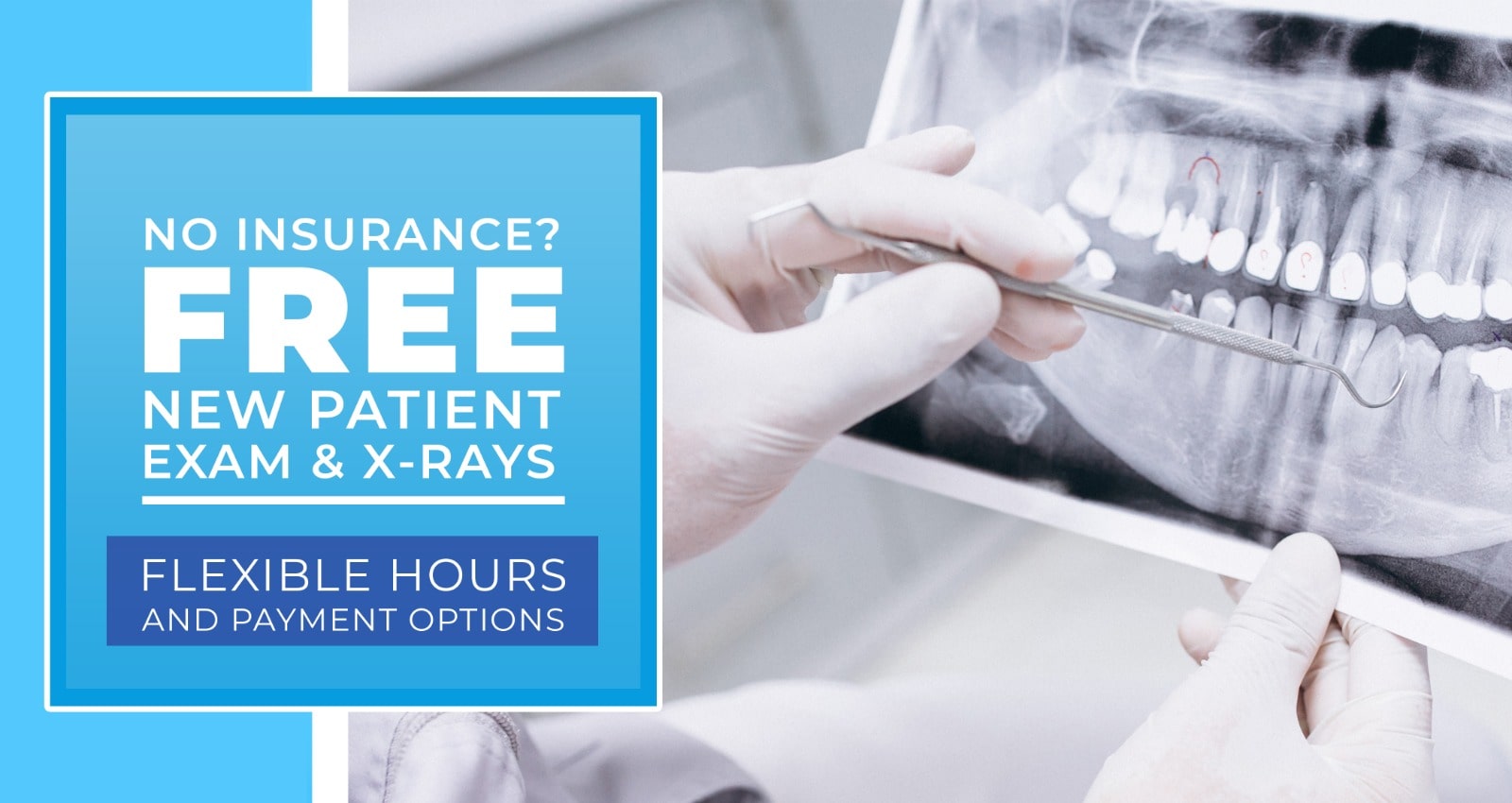 Why Should I Choose Ganji Dental?
There are many reasons why you should choose our family dentistry for all of your family's dental needs:
You can try us out with a FREE consultation!
Our patients love us!
We are excellent with children.
We never stop learning – allowing us to offer the latest advances and techniques in the field.
We're gentle dentists that pride ourselves on making you feel comfortable.