Dr. Sam and David Ganji provide 24-hour emergency dental services to the Greater Los Angeles Area.
Emergency Root Canal Dentist in Los Angeles
Emergency Toothache Dentist in Los Angeles 

If you're currently experiencing a dental emergency call us at 310-643-8045 or fill out the form below, and we'll respond promptly.
Common Emergency Dentist Situations:
Chipped Teeth – this is very common amongst those involved in sport activities, but can happen for many other reasons. If you accidentally chip a tooth, don't panic. Instead, salvage what you can and schedule an appointment with an emergency dentist as soon as you can.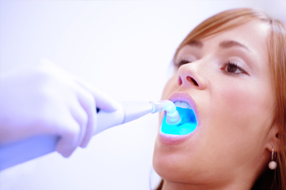 Nagging Toothaches – toothaches that do not seem to go away or increase in pain quickly should be addressed promptly. This is a telltale sign that a problem exists, which could be caused by a variety of factors. Waiting around for the pain to go away on its own only puts your tooth at risk for severe decay.
Dental Crown Falls Out – dental crown technology allows them to last for several years, but over time they may fall out on their own due to general wear and tear. To cover up the hole in your mouth, we recommend placing sugar-free gum over it. Book an appointment as soon as you can in order to have Dr Ganji restore it.
Knocked-Out Teeth – don't panic, find your tooth and store it in a small container with saliva or milk. Schedule a same day appointment and bring don't forget to bring your tooth with you. R. Ganji will evaluate your situation with a dental exam and x-rays.
Oral Infections – fever, swollen gums, and severe pain in your mouth could point to a possible oral infection which must be treated with antibiotics as soon as possible in order to stop the infection from spreading further.
Better to Be Safe Than Sorry, Take Action Today!
If you have another condition or problem that is not listed above that you also believe to be an emergency, then contact us immediately. It's better to be safe than sorry. Our teeth are strong, but accidents happen and modern dentistry enables our Manhattan Beach emergency dentists to correct your issues in a timely, affordable manner. Call us at 310-643-8045 in case an emergency dental emergency arises.