Tooth bonding is an excellent alternative method of improving the aesthetic appearance of your teeth. Dental bonding is the perfect choice for repairing small decay in teeth, gaps, chipped or cracked teeth, discoloration, and can even help make a tooth appear longer than it really is. Bonding is perfect for small cosmetic imperfections.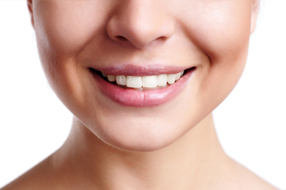 Advantages of Dental Bonding
Dental veneers, dental crowns, and bonding are very similar in the results they produce; however dental bonding offers a few advantages over the other two:
Easiest procedure to perform, making it less expensive than other options that require more customization.
A great solution to receding gums that expose part of the tooth's root often from brushing too hard.
Doesn't remove as much enamel as other procedures – maintaining the structure of the teeth.
On the flip side there are disadvantages as well that ought to be taken into consideration.
Results do not last as long on average.
Have a tendency to result in chips that must be fixed.
Not as stain resistant as other methods.
What To Expect in Dental Bonding
Dental bonding is a minimally invasive procedure that does not last anymore than one hour per tooth. Keep in mind that dental bonding is performed one tooth at a time. This allows the dentist to be precise and accurate for the best results.
Costs may vary based on your insurance, but if you have any questions regarding this procedure, its costs, and how it can benefit you, then please contact the nearest location closest you. Our staff will be happy to assist you with your questions and concerns. We can even be reached online through our convenient form. We'll answer you as soon as we become available.