What is Teeth Whitening?
Teeth whitening is a bleaching process that centers on one thing: results. Our smile is one of the first things about our bodies that people will take notice of – especially when we have pearly whites that sparkle. In our society, first impressions are important. A great way to leave a desirable first impression is through our smile. White smiles are also capable of boosting our confidence.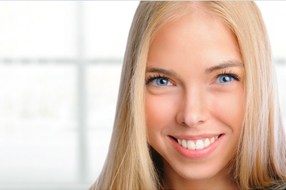 When we walk into a store for a teeth whitening solution, we're usually bombarded with a host of different types and brands claiming to improve the shade of your teeth in some way. While some may find these effective, most do not. Some people get impatient whereas others just fail to see any change from the day they started the treatment.
A professional teeth whitening that occurs in the dentist's office is a concentrated form of teeth whitening that utilizes both heat and light on a specific substance, causing it to react in a way that removes stains from our teeth that have built up over the years. Common stains derive from various sources including wine, coffee, dark-colored sodas, certain medications, certain ailments, etc.
Teeth whitening performed in office will leave you walking out of the door already noticing a difference after just one visit. You may need more than one visit depending on how severely stained your teeth are.
If you have a special event coming up soon, job interview, etc. and want to quickly enhance the appearance of your smile, then a teeth whitening offered by Dr. Ganji is a great way to accomplish this.
No Teeth Whitening is Permanent
While in-office teeth whitening procedures are the quickest, most effective ways to whiten our teeth they in no way guarantee permanent results. No teeth whitening procedure is permanent.
The best way to maintain results and ensure they last a considerable amount of time is to limit or abstain from certain foods and drinks that are known to cause discoloration over time, as well as brush and floss your teeth daily.
Contact Dr. Ganji's cosmetic dentistry office today @ 310-643-8045 to learn more about the benefits of teeth whitening & bleaching.